We're the creators of CONTADU...

CONTADU is a Content Intelligence platform allowing for easy content planning, optimisation and management.
More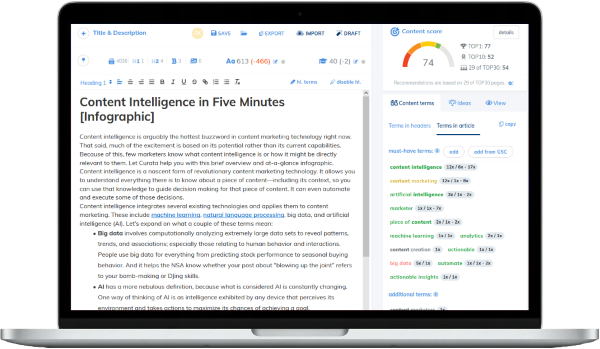 ...and Clusteric
Clusteric Auditor is a versatile SEO tool covering more than 10 analysis modes: from on-site to link profile audit.
More about Clusteric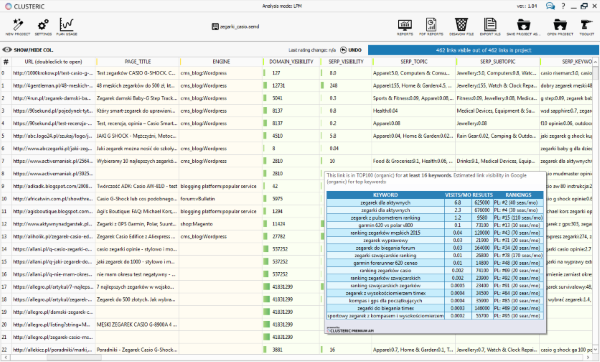 CONTAI isn't only about tools!
If your needs go beyond the typical use, please get in touch!
We can offer you personalised solutions. We've successfully completed projects involving:
Data mining
We're the masters of designing efficient crawlers. We're more than capable of gathering huge datasets which will fuel your business.
Content analyses
We analyse the websites to help you understand the topical coverage and semantical connections between the articles. Thanks to data clustering, we can help you embrace your content architecture from a wider perspective.
Content marketing strategy
We will help you make the most of your content marketing budget. We can help you discover topics surrounding your website and prepare the optimal publication plan.
Our special-purpose team
We have a very broad skillset. CONTAI team consists of both experienced engineers and word virtuosos. This allows us to understand any problems and solve them with state of the art technology.
We implement the agile project management. Our goal is to quickly confront the solutions with real life requirements and customers' expectations. At the end of the day, your satisfaction is all we care about.
How can we help you?
Contact us at: